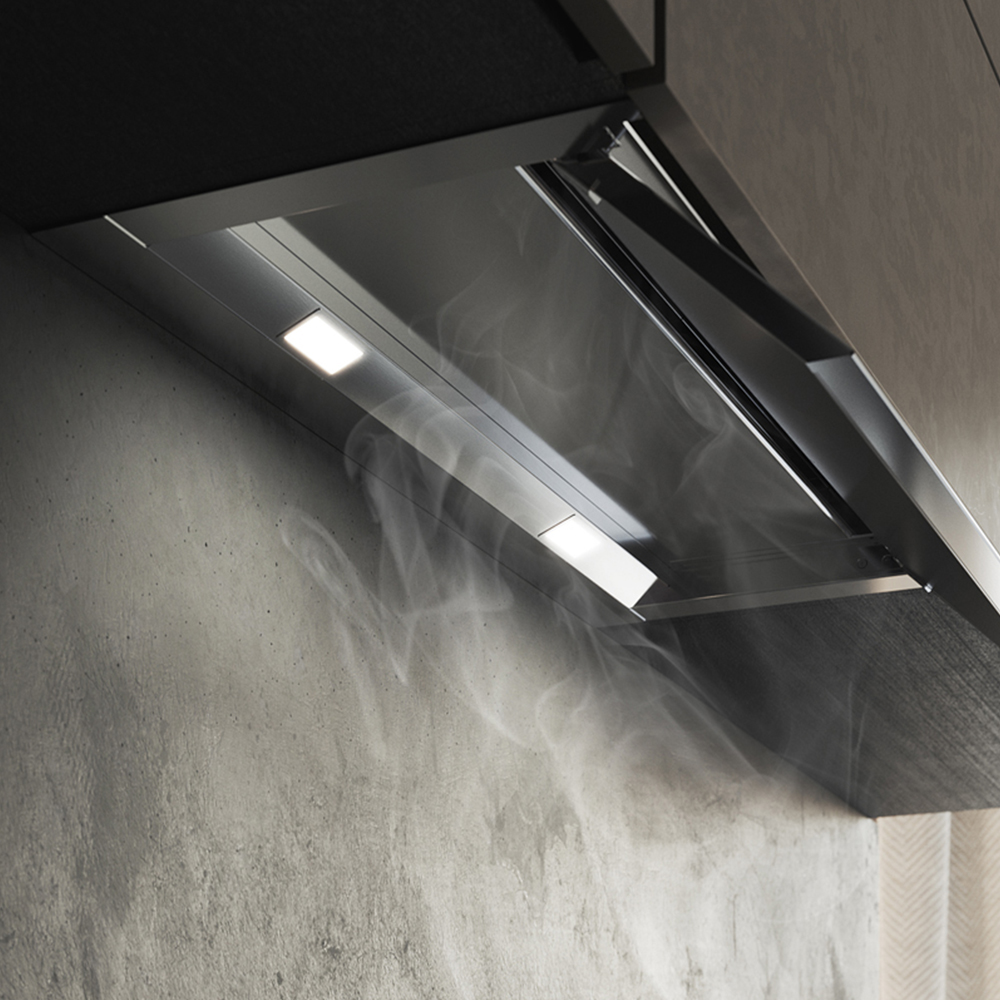 Induction System
The Induction systems has been developped to remedy the formation of condensation. Condensation can occur in case of a long cooking with strong production of steam. The physical process that is creating condensation has to do with warm steam that comes out of the pot and meets a difference in the temperature with the surface of the extractor hood that touches: this gives as consequence the formation of water drops. When you have gas hobs the flame is making also the surroundings warm by irradiation, so the steam meets a lower difference in temperature and the formation of water drops is less. When you have induction hobs the flame is not existing, so the steam meets a high difference in the temperature when it goes into contact with the extractor-hood surface and this brings to a high formation of condensation.
---
Induction System BASE
System equipped with stainless steel mesh filters, inclined at 15°, designed to condense the cooking vapors, which are conveyed by gravity and collected in a special tray that can be removed and emptied for cleaning.
---
Induction System TECH
System equipped with a high-tech filter able to create a "play of air" thanks to its particular geometry, facilitating the conveyance of vapors up to the complete collection towards the tank with which it is provided. The filter also contributes to a particularly technological design of the product.
---
Induction System PLUS
System that instantly eliminates the problem of condensation thanks to the steel surfaces being totally heated by means of a low-consumption electric radiation system, which favors the reduction of the differential thermal when cooking with induction hobs.
Do you need more information?
Fill out the form to receive more information about our products or to create a project tailored to your needs.
Valid only for Italy